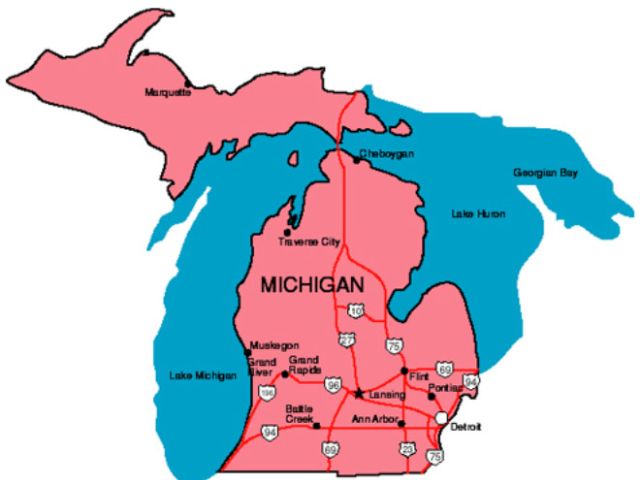 25 Sep, 2018
Opening a Business in Michigan
Questions to ask yourself before starting a business
1. Why do I want to start a business?
2. What kind of business do I want to start?
3. How will my skills help the process of running a business?
4. What is the financial goal I am seeking to achieve?
5. What sacrifices do I have to make for this business to be established?
Before starting working on the process of starting a business in Michigan, the first need you will need to do is create a great business plan. Having this as a guide is fundamental when it comes to securing funding, tracking your progress, having a clear trajectory and easily managing cash flow.
Creating a Business Plan
1. Summary
Your plan should include a complex summary that is no longer than one page. Also called executive summary, this part of your business plan should certainly include the following:
· Your business name and location
· Products and/or services provided
· Your company's mission and vision statements
· The specific purpose of the plan
2. Company description
In this section, you should include details about who your company is, how it operates and its core values. Also, don't forget to specify the following:
· Your company's legal structure (corporation, sole proprietorship, LLC, etc.)
· A brief history, the nature of your business, and the needs or demands you plan to supply
· An overview of your products/services, customers, and suppliers
· A summary of company growth and development, including financial or market highlights
· A summary of your business goals, and how you plan to make a profit
3. Description of Products and Services
You need to clearly describe what products you are selling or the services that you are providing your customers with. The most important aspects included are:
· A detailed description of your products/services that focuses on customer benefits
· The market role of your products/services and the advantages it has over competitors
· Details about the product/service's life cycle
· Relevant copyright, patent, or trade secret data
· Research and development activities that may lead to new products and services
4. Target Market Research
This is what your market analysis should include:
· Targeted customer segments, including size and demographics of each group
· An industry description and outlook that includes statistics
· Historical, current and projected marketing data for your products/services
· An evaluation of your competitors, that shows their strengths and weaknesses
5. Strategy and Business Implementation
· Details on how you'll be promoting your business to prospects and enter the market
· Information about costs, pricing, promotions, and distribution/logistics
· An explanation of how the company will function, including the operations cycle Information on sources of labor and number of employees
· Operating hours and facilities
6. Financial Plan. This part of your business plan should include all financial information, beginning from startup costs to balance sheets. In short, it should outline the following:
The needed amount needed over five years of operations

A detailed plan on using funds

Anticipated need for additional funding

Ongoing business expenses, this includes salaries, insurance costs, promotional expenses, and more.
Choosing a Business Structure
The 5 most common business structures are:
LLCs
Considered to be a hybrid business structure that limits the personal liability of its owners — called members — an LLC just like a corporation allows the profits to be taxed on either a member level or the corporate level. It is one of the most popular business structure in the country.
S Corporations
Comparing to a C Corporation, an S corporation is much more attractive to the small-business owner. The main reason for that is the fact that an S corporation has better tax benefits and still provides business owners with the liability protection of a corporation. With an S corporation, income and losses are passed through to shareholders and included on their individual tax returns. As a result, there's just one level of federal tax to pay.
C Corporations
This type of corporation has its profit taxed once on the business level and a second time on an individual basis when earnings are distributed to shareholders, who have limited liability for the business's debts. An advantageous aspect of C corporations is that they can have multiple classes of stock and an unlimited number of shareholders.
Sole Proprietorships
Being the simplest structure, the sole proprietorship typically involves only one individual who owns and operates the enterprise. If your intention is to work alone, this business structure could be the best choice for you.
Partnerships
If you've decided that your company will be owned and operated by more than one individual, considering a partnership is the best idea. There are two types of partnerships: general partnerships and limited partnerships. The difference between them is that general partners own and operate the business and assume liability for the partnership, while the limited partners serve as investors only; they have no control over the company and are not subject to the same liabilities as the general partners.
Opening a Business Bank Account
Having a separate account for your future business is highly important when it comes to separating your funds. Keeping things organized will be a great advantage especially when it comes to the dreaded taxes. In fact, these are the things that you will be able to easily keep track of:
· Taxes you owe
· Funds coming into the business
· Business expenses, from electricity and technology to dinner meetings
· Donations made on behalf of the business
· Payroll costs
Steps to opening the account
· Find out what accounts you need
· Choose a bank
· Get your business name
· Put your paperwork in order
· Be prepared to accept payments
Create the right team
Establish even from the beginning a few important values that will count when you choose the people you hire. At least at the beginning of your company's operations, your team should include:
· Employees
· Lawyer
· Accountant
· Marketing expert
· Insurance agent
Checklist before initiating steps
· Name availability
· Legal structure
· Licenses & Permits
· Intellectual Property Protection
· Employee considerations
· Image and branding
· EIN Registration
· Financing methods
· Marketing & research
Financing methods can include personal financing, funds from friends or family, angel investors, crowdfunding, loans. What is highly important when it comes to financing is to always be ready for the possibility that expenses will be more than you projected, or that sales will develop a little slower than you might expect.
Share on
How will your Savings ?